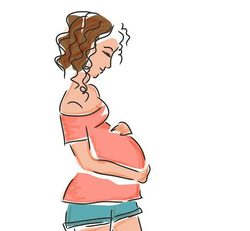 Financial Help for Pregnant Women.   There is help available for pregnant women and expecting teens through government benefits like TANF, WIC, Medicaid, and SNAP.  If you are a teenager, low-income, and expecting you may qualify for pregnancy assistance.  You can get help with medical, food, infant supplies and more.  You can get the support you need when you qualify financially.  You can receive financial support and free baby supplies available for you and your unborn child.  Many charities, community organizations, and government agencies extend a hand to help. We will show you where to get help and how to qualify for help.
Financial Help for Pregnant Women and Expecting Teens
These federal benefits are made available to anyone who is in need and qualifies financially and you meet requirement according to federal government standards.  You do not have to wait until you give birth to your child, for these services, you can apply when you are three months.   You are eligible if:
You are US resident
Proof of pregnancy from a physician
You or children must have alien status
Teens under 18 who are in school
Each family has a social security number
The family falls within or below the state's required poverty level
You are a non-resident living in the US for 5 years or more
Medicaid Assistance for Prenatal Care
Need Prenatal Care?  Medicaid is medical assistance for low-income and unemployed parents with children under 18.  Medicaid provides state-run medical and financial help for pregnant women, women with children and pregnant teens, living at home with a parent or guardian.   Pregnant women can receive Medicaid to pay for prenatal visits and hospital bills for delivery costs for the birth of the child.  Medicaid tries to qualify a pregnant woman within about 2-4 weeks.  Apply for Medicaid
Women, Infant, and Children (WIC)
WIC or Women, Infant and children benefits are available for pregnant women in need of assistance to maintain and deliver a healthy child.  The WIC benefits program provides food vouchers from the time the women is a few months pregnant until the child is 5 years old.  These nutrition benefits are a great help and the vouchers are accepted at most supermarkets.  In addition to food, and infant formula, the program gives breastfeeding support and help for postpartum women. See if you are eligibility guidelines, here.
Temporary Assistance for Needy Families or (TANF)
The federal government provides financial help for pregnant women in the way of TANF. This Federal program provides financial support and childcare to financially deprived pregnant women, pregnant women, and teens.  Cases are reviewed every few months to determine if there has been a change in the financial status.  The goal is to give temporary financial support until the mother can become self-sufficiency. This is not a permanent grant. The financial subsidy can be used to purchase foods, clothing, housing, utilities, and medical supplies.
TANF for Teens –  For a pregnant teen to receive TANF they must live with a parent, guardian an adult over 18 years old, or in an adult-supervised supportive living arrangement. In these cases, it is the parent, legal guardian, relative, or other adult is the payee on behalf of the minor parent and his or her child, until the mother turns 18.
Catholic Charities Offers Financial Help for Pregnant Mothers
Many Catholic Charities have programs that provide financial assistance for pregnant women.  They also offer abortion alternatives for an unplanned pregnancy.  They also offer family counseling, job training, and parenting classes.
Pregnancy Alternatives – Adoption Services
Adoption services help women have their babies and then place them in loving homes through adoption mothers can choose life and bring their children into the world and receive assistance in giving their children families with the necessary resources to care for them.  Catholic Charities
Babies Bond to Prevent Child Abuse
The goal of this program is to teach young mother the importance of bonding with their babies.  They offer a 13-week "Bonding Right from the Start" course for pregnant women.  Other topics taught are breastfeeding, soothing touch, child safety, eye contact and proper nutrition for brain development.
Supplement Nutrition Assistance Program (SNAP)
SNAP benefits can only be used to purchase food items. Products that are not allowed are tobacco, alcohol, pet food, or paper products.  When you are approved for TANF, your assistance will include SNAP, Medicaid and a monthly benefit check for rent, utilities, and basics.  You will also get an EBT card to use to purchase food.  SNAP Benefits
You receive help, you must present:
Proof of income
Proof of pregnancy
Proof of non-citizenship if not a US resident
Proof of income
Proof of citizenship, if a legal US resident ( documentation such as birth certificate or social security card)
You May Also Want To Read