Do you need financial help with bills? –  Please do not be embarrassed.  According to the U.S. Census Bureau, "21.3% of the U.S. population receives government assistance each month."  That is a whopping 52.2 million people.  The U.S. Census Bureau went on to say that a majority of this assistance is Medicaid and SNAP/Food Stamps.  So you can see, you are not alone in your situation.  You will be encouraged to know, you can find free financial services from many charities, churches,  and government programs when you qualify financially.
Bill Assistance Programs
Bill assistance programs help those in need of emergency help with bills like rent, utilities, or even home repairs.  If you live anywhere in the United States or U.S. Territories, you may qualify for help, bills, and more.  Get advice on how to navigate charities, local churches, and other government programs.
Programs may vary from state to state.  We can direct you to resources to help you find financial support and post new information regularly.  There are public and private low-income assistance programs that can give you aid as well.  If you are unemployed, you may be eligible for unemployment benefits depending on how long you worked.  When you apply for temporary aid, ask a social worker about educational grants you may qualify for.  
Financial Services we Highlight
Free Financial Help Services, Inca provides information on community organizations, churches, charities, and government programs that help low-income families and individuals.  Our corporation Free Financial Help Services, Inc., donates to Salvation Army Christmas and summer camp programs, Samaritan's Purse, St. Jude Hospital, and other organizations that provide free help to the poor.
Our Mission
Our mission to make sure any family or person who needs financial assistance can be directed to the help they need.  That includes counseling, rent, mortgage, utilities, food, clothing, free furniture, and more.  If you are in immediate need of help, sign up with our Facebook private group to get answers to your questions in real-time or visit our Facebook page, where you can get current information or financial assistance programs.
Do You Need Financial Help?
You may be eligible for free help from state and federal government programs.  Also, you may qualify for assistance from churches, community agencies.  We will show you how to get rental assistance, electricity, food, free phones, clothing, help with auto repairs, and more.  Find out how to navigate charities, local churches, and other government programs.
There are public and private low-income assistance programs and charities that help pay rent as well.  If you are unemployed, you may be eligible for unemployment benefits depending on how long you worked.  When you apply for temporary aid, ask a social worker about educational grants you may qualify for.
How do I Qualify For Financial Help and Services from the Government?
Government programs are a 'safety net' designed to help people with low-incomes, the inability to get a loan, and usually have nowhere else to turn for help.  If your gross family income is at or below the US Government Poverty Guideline, you are more likely eligible for help. Let's see if you qualify for assistance.
Some people think that they can get free help just because they can pay their rent, utilities, or other bills.   If you make $90,000 a year and have a string of bad luck and cannot pay your bills, you probably will not be eligible for free assistance.  It would be best if this is your case to look for a loan or see some valuables to get you through.
Number of People In Household
Poverty Guidelines 48 States
1
$12,490
2
$16,910
3
$21,330
4
$25,750
5
$30,170
6
$34,590
7
$39,010
8
$43,430
For households with more than 8 persons, add $4,420 for additional persons.
Go to US Poverty Guidelines to find out about Hawaii and Alaska.
Here is a List of Free Financial Help Programs
Low-Income Single Mother Assistance
Single mom many times the sole providers for their families; if you are single and need financial support, many organizations can help you keep your family together.  Financial aid programs help with rent, education, utilities, food, and more.
Where can I get Financial Help for Pregnant Women?
Are you are pregnant and need free financial help?  If you are a teen or an adult over 18 and need prenatal care, nutritional services, there are programs like TANF, WIC, and SNAP to help you through this challenging time.  Pregnant women can receive Medicaid to pay for prenatal visits and hospital bills for delivery costs for the child's birth.  Medicaid tries to qualify a pregnant woman within about 2-4 weeks.   (more info.)
Where can I get Help with Utilities?
?It is devastating to lose mandatory services like water and electricity.  No one should have to live in the dark or without running water and heat. If you have had your services shut off or are in danger of having them terminated, you can get assistance.  If you need help with utilities, there are programs available to help you pay bills.
What Food Assistance Programs Help Low-Income Families?
You can live without utilities, you can live without a permanent home, but no one can live without food. That is why many community food banks are available to help endangered families all across the United States.   These food assistance programs help families feed their families.
Help with Free Furniture
Suppose you are moving into a new home after being homeless or have experienced a disaster of some type. There are free furniture banks and partners with charities and private donations to help you start over again.  Find out how to get free beds, linen, dishes, and all the things you need to manage a home.
Christmas Assistance Programs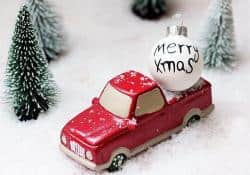 Christmas should be a time of joy and celebration, but it is a time of stress and depression for many.  If you have lost your job or can not afford the basics like mandatory bills, holiday celebrations, move to the back burner.
Christmas assistance programs provide financial assistance.  Find out about Christmas charities in your community and how you can get a free holiday basket, Christmas dinner, toys for Christmas, as well as help with your household bills.
Support with Medical Bills
Health insurance is expensive, and many people with families still can not afford insurance. If you are without insurance and have a medical issue, you may qualify for help with medical bills. Find out about these opportunities to get free medical care or help with medical debt.
Help With Dental Care
Your dental health directly connects with your medical health, yet millions of Americans suffer from poor dental health because they don't have the money to go to a dentist.  A root canal can easily cost $1,200.  Dentists and dental clinics want to give back to the community and offer free or discount dental care. Find out if you qualify for a financial grant with dental care.
Help with Rent
If you have lost your job or are unemployed because of a long-term illness, it can be devastating to your financial situation. There are community organizations, charities, and places to support you until you can get on your feet again.  (more)
Home Repair Grants
Government programs are available to help disadvantaged homeowners with necessary repairs to their homes.  (more)
Charity Help With Bills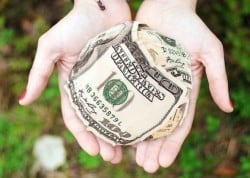 Community organizations join with the government to screen and distribute funding to disadvantaged families and individuals.  Charities and churches do not withhold assistance based on religion. Funding is given on a first-come, first-served basis.  (more)
How do I Get Financial Help with Bills?
Apply for a personal loan from your bank
Sell unwanted items on Craigslist, FB Marketplace, etc.
Sign up for a free government cell phone from Lifeline Assistance
Apply for Low Income Home Energy Assistance (LIHEAP)
Contact 211 (United Way). For a list of financial programs in your city.
Go to the Department of Social Services.  Apply for expedited financial assistance.
Call charities that help pay bills.  Salvation Army, Catholic Charities.
Local and government financial assistance helps millions of families each year. Although we are not associated with any organization, however, you can find help here.  Finally, our assistance programs are limited to helping those living in the U.S.  We also do not give away money.
According to Welfare Statistics and Demographics, 21% of those living in the US receive government assistance. Total Federal government spending on welfare programs annually $158,200,000,000.  We will show you how to get help with rent payments, utilities, healthcare, and other financial emergencies.  Find a financial assistance program near me.
Free Financial Help in Times of Need
We all have times when things get difficult. What do you do when you don't have a family, or your family is also struggling? A GoFundMe page won't get you the help you need in time.
However, some organizations help pay household debt like rent, lights, water, gas, etc. It will take a little research, phone calls, and footwork! Once you find help and are approved, they will contact your landlord or utility provider to help you. This alone can stop an eviction or the loss of light, water, or gas services.
Help Managing Debt and Bills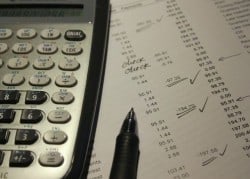 Low-Income Assistance programs assist many people who could not survive without free financial support. However, is it our responsibility to help others who are struggling?  During the Great Depression, when you could not pay your rent, you were homeless.  Also, your children were placed in an orphanage if you could not care for your kids.
Therefore the poor many suffered greatly.  Most noteworthy, until President Roosevelt initiated some relief programs, like the Federal Emergency Relief Act (FERA), helped destitute Americans. Therefore, by the end of 1934, close to 19 million depended on Federal Emergency Relief programs.
Job Training Assistance
Charities and community-based organizations are an extension of the government and screen and distribute help where it is needed—public, private, and federal benefits and donations fund these incentives. Non-profits help by paying rent, utilities, providing clothing, food, medical,  job training, and more.
They also give financial aid and training that can improve self-sufficiency.  Lastly, the Federal Government can help.  Several DSS buildings serve each state and community.  Apply by going into one of these offices, online, or call to request an application be mailed to your home.
Low-Income Assistance Resources
There are a few sources for getting grants for your bills.  Consequently, agencies like the Crisis Assistance Ministry or the American Assistance League help the poor.  The Federal government funds community resources and donations.  You must also qualify to receive free help from the government, charity, and community organizations.
You are eligible for financial assistance if your gross income has to be at or below 135% of the Federal Poverty Guidelines.  If you need assistance with bills, please use this site as a resource to find the help you need.  Find financial help in your State.
You May Also Want to Read