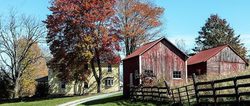 West Virginia Catholic Charities Emergency Assistance Programs.  Catholic Charities was founded over 100 years ago, by men and women of faith.  As a result, their vision way, to change the world by serving the poor is helping people all across the United States.
Their programs help ever aspect of the population, including the elderly, children, unborn, immigrants, adults, married and singles.  These local church organizations can be found in every U.S. city.  They can be contacted directed, or by referral from another agency.
 West Virginia Catholic Charities Programs
The Loave and Fishes Outreach Center covers these services
Emergency help with Utility Bills
If you need help with your bill Catholic Charities takes walk-ins on Mondy, Wednesday, and Friday from 10:00 am – 4:00 pm and Tuesday and Thursday by appointment.
Food Pantry
The pantry gives out food to needy families including, education on nutrition. The hours of services are Friday from 10:00 am to 3:00 pm.
Thrift Store
The thrift store offers affordably priced clothing, furniture, appliances, toys, and also household items.  Hours are Monday, Wednesday, and Fridays from 10:00 am – 3:00 pm.  Holiday Baskets and Christmas gifts for children.
Locations
Catholic Charities Neighborhood Center in Wheeling
25 18th Street
Monday thru Saturday 9:00 am and 4:30 pm
Stone Soup Kitchen in Parkersburg
St. Francis Xavier Church 532 Market Street
Wednesday 11:00 am –12:30 pm
Mobile Food Pantry
Due to the fact that many live in out of the way rural areas, West Virginia Catholic Charities, has a Mobile Outreach. Their food van travels to isolated areas to distribute groceries mostly to financially vulnerable families in a six-county area just east of Wood County. This mobile food bank is, therefore an important outreach to the less fortunate in the community.  SNAP and Medicaid enrollment services are available.
Contact Information
1226 Market Street
Parkersburg, WV 26101
304-989-4511
E: [email protected]
Soup Kitchen
Currently, the soup kitchen is open to those needing a hot meal.  The kitchen is open to anyone in need.  Walk in and get something to eat.
Child Care Resource Center
This program provides affordable childcare for financially eligible families and is funded by the state.  It Low-income families by benefit by receiving affordable child care.   If you work or attend school find out more about this program.
Parents are able to choose a child care center who is licensed, an individual licensed to provide child care.   The cost of childcare is based on the families gross income.  You must, however, provide proof of income, a letter from a government program you receive help from or proof of school attendance.
Seasonal Charities Offered by West Virginia Catholic Charities
School Supplies
This back to school program provides eligible children with much needed free school supplies. They work with businesses, community organizations and also public schools to make sure needy children have the opportunity to have the supplies they need to start the school year off right.
Holiday Food Baskets
Food baskets are given out to approved families.  Many families need help with groceries, but most of all during Thanksgiving, and the Christmas holidays. This is made possible by the donations from the community, individuals, and other organizations.
Winter Clothing Drive
Many struggling families can not afford to buy clothing to keep their families warm.  If you do not have warm clothing, Catholic Charities gives warm coats hats and gloves for adults and children.
Christmas Angel Tree
This program gives out free toys and gifts to low-income children, families and homeless.
Emergency Need Program
Catholic Charities address emergency needs, such as preventing eviction the disconnection of utilities and food services. They contact landlord and utility companies to inform them they are receiving help from this.  Catholic Charities will contact your service provider and pay them directly.  If you need help with prescription drugs, ask for assistance.
Below, is a list of documents you will need.
Proof of Identity
2 forms of ID
Drivers license
Photo ID
Medical Card
Passport
Birth Certificate
Proof of Income
SNAP or TANF letter
Unemployment benefits letter
Payroll stubs
Worker's Compensation
Child support letter
Catholic Charities West Virginia HomeCare
They offer extended services to disability and elderly peoples.  They accept Medicaid and private cases. Their services include:
Homemakers who go into the home and give personal care like preparing meals, light cleaning, food shopping, and doctors appointments
Registered Nurses make visits to determine the client's mental and physical needs and provide a plan for their care.  Registered nurses help train and supervise homemakers.
Social Workers addresses clients concerns and makes sure all necessary services are provided.
Find Home Care Help in you Area
Charleston, WV
1116 Kanawha Boulevard East
Charleston, WV 25301
(304) 345-2103
Clarksburg, WV
444 East Pike Street
Clarksburg, WV 26301
(304) 623-1765
[email protected]
Clarksburg, WV
444 East Pike Street
Clarksburg, WV 26301
(304) 623-1765
Parkersburg, WV
1226 Market Street
Parkersburg, WV 26102
(304) 422-6116
Weirton, WV
Weirton, WV 26062
(304) 905.9860 ext.2201
[email protected]
Wheeling, WV
2000 Main Street
Suite #200
Wheeling, WV 26003
(304) 905-9860