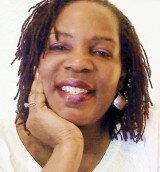 About  Us Free, Financial Help Paying Bills is dedicated to making available financial resources to struggling families and individuals.  I began working in the inner city of New York. As a  community outreach minister.   I worked with underserved communities, churches, visited prisons, hospitals, worked with food banks and pantries.  My mission is to bring hope and direction to struggling families and individuals.  I have found that most people want help but aren't sure how to get it.
As a single mother with no job skills, I struggled with many of the same financial challenges you may be experiencing.  I wanted to care for my family and give them the security they deserved. Finally, I discovered a big world waiting for me, but you must fight for it.  Many of the grants, and government benefits, and community resources listed here, I used myself.  These grants enabled me to return to school, to get a job skill, and I went on to obtain a job at a major New York law firm.   There is light at the end of the tunnel!
About Us, Free Financial Help WebSite
We can help you find the assistance you need during difficult financial times.  Freefinancialhelp.net is a one-stop informational resource to help families and individuals find service.  We feature organizations that work with landlords, utility companies, churches, and community action groups.  These organizations help you with bills, food,  temporary housing, and other basic needs. 
You will find out how to contact local and government agencies that can meet your specific needs.  If you are unemployed and need assistance using consider using the grants and programs featured on this site.
You will be able to maintain the stability of your family and improve your life altogether.  Educational grants can help you to move from welfare to independence.  These programs are based on gross family income.  Those living at or below the US government poverty line are good candidates for help.  Life is a journey, and some people's journeys are more complicated than others, but there is a light at the end of the tunnel.  Don't give up!
We are presently located in the state of Georgia.  Please feel free to ask a question or leave a comment.  We will respond to you as quickly as possible. admin@freefinancialhelp.net.  Follow Facebook Page Free Financial Help Paying bills and feel free to join our Facebook group Need Help Paying Bills ASAP. Join our group to get quick answers and find financial help with your accounts.
What We Do
Free Financial Help Paying Bills offers advice and points you to resources for help with rent, utilities, childcare, medical bills, affordable housing, and more.  We provide information to help you connect with state and local agencies and charities that can help you.  The articles here are researched and written by Pamela Lipscomb, the President of Free Financial Help Services Inc.  All assistance is given based on eligibility and available funding. We will show you:
About Our Featured Programs
Locate Childcare Assistance
How to Get Money to Return to School
Where to get Free Toys for Christmas
Where to go for Help Paying Rent
How to Get Grant to Repair your Home
Discount Internet and Computer Programs and more.
As a yearly outreach, we work with the Salvation Army's Angel Tree program donating hundreds of dollars in toys to help needy children as well as Samaritan's Purse "Operation Christmas Child."  Each year through our Facebook group and page, we give a few chosen single mothers cash gifts during Christmas.
Do you Need Help Paying with Bills?
If you are struggling, please do not hesitate to ask for help!  Keep your head up.  Tough times don't last forever.  Millions of men and women who need help are hard-working and have one, sometimes two, jobs.  We understand what you are going through, so feel free to l send a message through our contact page or emails us at admin@freefinancialhelp.net.  We will respond and try our best to direct you to the resources you need.  Keep looking up!
"Life is funny. You can be working and self-sufficient one day, and the next, be unemployed and need help.  Our lives and fortunes can turn on a dime. Compassion and understanding are needed, and by helping the less fortunate, we show our ability to empathize with others."  – Pamela Wilson – Lipscomb.