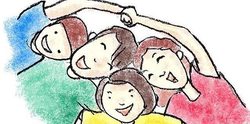 Need Help?  Many people are unaware of many assistance programs, both government, and secular programs that offer free items such as heat assistance, dental care, home repair grants and discount cell phone programs and services to low-income families.  Recessions come and go, but creative and resourceful people will always survive life's storms.
The government sponsors programs that help the citizens who have been hit the hardest financially. These programs help in emergency situations and eviction prevention, disconnection of utilities as well has provided food, shelter, and individual and family counseling.  If you need any of these services, continue to read to locate the help you need.
Churches that Pay Bills
For generations, struggling families have turned to the church for help.  Some major and local churches are locations distribute financial assistance from government and private organizations. is given to help the poor. These churches help with rent and utilities. These benefits are always based on the availability of funding. Each church has a yearly budget, and when the finances run out, you will have to go somewhere else to get help.  They will provide you with a list of other organizations that can help you.
Assistance Programs that Help Families
Free Dental Care
Going to the dentist is not a privilege, it is a necessity for your physical health and appearance. With companies laying off workers and cutting back on work hours, it is hard to keep dental and medical benefits. Do you need to see a dentist?  There are doctors and dentists who donate their time and skills, to treat those who do not dental insurance.  You and your family can see a dentist for free or as little as a $20 fee. Please look at these resources on free dental clinics.
Free Help with Winter Heating Bills
No one wants to live in a cold home, yet every year senior freeze to death in their own homes and apartment, because they cannot pay heating bills. Winter heating bills can get very high depending on the harshness of the season. Many lower-income families struggle to maintain heating and cooling bills.  Turning down the thermostat and turning off lights you are not using, can help lower your heating bills, but if that isn't enough.  LIHEAP, Low-Income Heating Assistance Program helps disadvantaged families with a yearly check of up to $350 to assist with utilities.
Free Help with Daycare
Childcare can take up to 50% of your salary, especially if you have one or more child. If you work and have more than one child under school age, it can be a real challenge to afford childcare.  Many women decided to stay home altogether because the cost of child care takes all or most of their salaries. When there is no benefit for a Mother to work, the choice is often to stay at home mom and live on one salary.
The challenge is doubly compounded when you are a single Mom and do not have the luxury of staying at home. They have no choice but to work and try to survive on one salary to care for their families. If you are a single mother needing help to pay for daycare, you may qualify for this resource:  Free Money for Childcare
Free Help with Home Repairs
The Home Weatherization Program helps low-income homeowners make necessary home repairs.   Repairs include things like repairing faulty water heaters, winterizing doors, windows,  patching roofs or repairing broken or damaged stairs.  Many people are living in subpar housing because they do not have the money to make the costly repairs.  There is help out there for homeowners, whose home desperately need fixing.  If you qualify, for free home repairs, your property will be assessed and contractors will come and make your home safe and more energy efficient.
Free Christmas Toys
Do you need toys or other assistance for Christmas?  There are many Christmas charities that help the poor.  Many families dread and the pressure it puts on them to participate in this commercial holiday.  It is hard to look into the eyes of a child and tell them, "Santa will not be coming to their house this year."    There are charities and faith-based ministries, that try to make sure children have a great Christmas.
These organizations will not only provide a toy for a child, but some also provide warm coats for children and the elderly.  If you believe you will need help this year, please check out these organizations that provide free Christmas toys for kids.
Lifeline Assistance Program
The Lifeline Assistance Program provides free cell phones and landline services for disadvantaged consumers. When you are hard hit by the economy, there are some things that have to be adjusted. Many times, people look for alternatives to their expensive cell phone plan plans.  Cutting you plan to the basics may hurt your heart, but the main thing is that you can still keep in touch with people, use your cell phone for job hunting and connect with the family.  If things have gotten to the point that you have to get rid of your cell phone altogether, you may qualify for a Lifeline government phone.
Discount Internet Services
The Lifeline programs have extended their services to discount Internet services, and low-cost computers for families with children, who qualify financially. Computers and the Internet help students to compete with their peers in a study, research, and grades.  If you receive government assistance, such as Medicaid, SNAP, WIC, SSI and other programs, or your income is at or below Federal Poverty Guidelines, you may qualify.