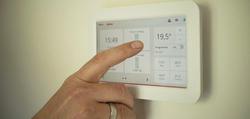 Heating Repair & Replacement Grant.  The Heating Repair Replacement Program is a grant that provides aid to low and moderate-income homeowners who need to have their heating systems repaired or replaced.  This refers to the primary heating system, water heaters, furnaces, etc.   This is one aspect of the government's home weatherization program or LIHEAP.  In addition to assisting with repairs and providing new units, the Heating Repair & Replacement Program promotes energy conservation.  Energy saving measures are performed on primary heating systems for low and moderate income homeowners across the nation.
Heating Repair & Replacement Program
Participants in the HRPP program are typically also served under the federal government Weatherization program and can benefit from both services.  Conserving energy is a large part of the program as low-income families can save money on heating bills every year.   Along with repairs of heating units would include wrapping water heaters, fixing leaks and regulation of thermostats, as well as energy conservation education.  HRPP and Home Weatherization Program both work as service givers.  Where one ends the other may take over.   
You can also contact the Department of Social Services or your community action organization and Housing and Human Services Department to see if you qualify for LIHEAP assistance and a check once a year that goes towards heating and cooling costs.  This program is also open to disabled and elderly homeowners.  The U.S. Department of Housing and Urban Development distributes grants to local, state and county municipalities.  Each year to these agencies distributed funds to qualified applicants as long as funding shall last.   Referrals and registration are required to receive help.
Am I Eligible for the Heating Repair & Replacement Program?
The Heating Repair Replace Program is offered as a last resort option. You can not receive a new heating system, just because your original one is old.  If it can be successfully repaired to run efficiently, they will do so.  This program also assists homeowners in hot weather states with cooling systems.   Depending on your gross family income, you may be required to pay for part of system replacement and repairs.  You may qualify if you receive SSI, a disabled veteran, receive TANF, Disability, are low or moderate income elderly. Contact the government agencies above, for a full list of qualification for the program.  You may be eligible if:
You are over 60 years of age
Have someone in the family who is disabled
Families with children (in most states)
 Where to apply
There are several points of contact to register for heating grants.  Call 2-1-1 to locate community action agencies near you.  You can also call the DSS and the Salvation Army to register or receive a referral for assistance.  Also, contact USA.gov for your state and search Weatherization Program or LIHEAP for help.
For More Information

Contact your state and territory here.
Native American Tribe and Council here.
National Energy Assistance Referral Project Phone number – 866-674-6327
Low Income Home Energy Assistance Program
Aerospace Building, 5th Floor West
370 L'Enfant Promenade, S.W.
Washington, D.C. 20447
Phone Number: (202) 401-9351