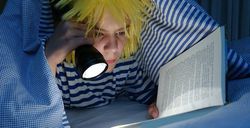 Stop Electric Bill Shut Off.   Do you need help with your electric or your electric bills?  If you have ever been sitting in your home and suddenly your lights shut off, you know the feeling.  You know that without electricity you are unable to heat your home, take a hot bath, cook, watch TV or use the internet.  This can be devastating, especially when you don't have the money handy to have your electric services turned back on right away.  You can, however, get assistance to prevent a turn of, or keep your utilities running.
How to Prevent Electric Bill Shut Off
Before you lose your utility services, know what to do to possible delay this action.  Water, gas and electric companies can not turn off your service if:
Be aware of your rights
Arrange for a payment plan
Sign up for LIHEAP assistance
Let your utility company know you will be late
Inform your utility is you have someone has a serious illness or using life-saving medical equipment
Don't risk being in the dark and cold. Contact your doctor to have them call the utility company and fax proof of illness.  Many states have some type of turn off restrictions based on the temperature in Winters months (32° F and below) or illness. Go to your utility provider website to check for their exceptions.  (State Disconnections Policies)
Other Things You Can Do to Keep your Services On
Contact your electric company as soon as you begin to fall behind in your payments.  Do not wait to receive a disconnection notice.  This is what you want to do.
First, t

ell the utility company you are having difficulties paying  the bill

Ask for a payment plan to break the bill into  predictable 12 monthly payments

Request an extension.  Ask for the extension before a turn-off notice is sent

Finally, put in a financial hardship claim. You may qualify for

financial assistance  
State Assistance Programs that Help with Utility Bills
There are state assistance programs that can help prevent the loss of your services as well as help you to get them turned back on.
LIHEAP Energy Assistance
If you receive SNAP, WIC, TANF you may qualify for Low Income Home Energy Assistance Program (LIHEAP)  If you want to apply for assistance, contact the Department of Human Services or a community poverty agency.  Each participating agency receives a budget each year. Funding is limited and families with children and elderly, have preference over single adults with no children.  You can receive help with,
Electric, water, gas bills

Stop the loss of your services

Home Weatherization Grants and energy-saving home repairs
National Energy Assistance Referral Project:   866-674-6327
LIHEAP Energy Assistance Program
Aerospace Building, 5th Floor West
370 L'Enfant Promenade, S.W.
Washington, D.C. 20447
(202) 401-9351 
Home Weatherization Assistance
This program's goal is two-fold.  They provide necessary home repairs to low-income.  They can make or replace a broken or faulty water heater, repair leaking roofs as well as doors and window that lose heat.  Their goal is to make home energy efficient. They help save on energy so the homeowner can save on utility bills.  Additionally, they make repairs to the home safe for the elderly and disabled.   (more)
Charities That Help with Electric Bills
Salvation Army
Families in crisis can get help with electric, gas and water bills.  They work with the government to screen and pay mandatory household bills like rent, and utilities.  Salvation Army can provide assistance to those who qualify when funding is available.  If monies are unavailable they can give referrals to other agencies who can help. (more)
St. Vincent de Paul Catholic Church
St. Vincent de Paul, provides outreach to the community on many levels. They try to meet important and is dedicated to serving the poor.  For that reason, they support families, individuals, seniors, disabled, the homeless, as well as providing social services, and financial assistance and counseling to the needy.  Above all, if you are in danger of having your utilities disconnected or being evicted contact this organization.  (more)
Catholic Charities
Catholic Charities, is a faith-based organization that gives aid to the poor, disabled and immigrants to help maintain the stability of families.  They provide feeding programs, like, grocery distribution and feed home-bound elderly.   For that reason, you are facing eviction or disconnection of utilities, they can pay some or all of the rent or utility bill.   (more)
You May Also Want to Read