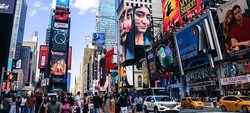 New York Assistance Programs.  Do you live in Bronx, Manhattan, Brooklyn, Queens and Staten Island?  There are many charities and community and government organizations that offer aid to families individuals.  If you work full-time, part-time, are unemployed, disabled, you may be eligible for help. Individuals and families in the Bronx and throughout New York can find many resources to help with temporary housing and rent.  Inner City churches and community organization work together to help prevent eviction by paying past-due rent.
New York Assistance Programs
Legal Aid Assistance
The Legal Aid helps tenants with landlord/tenant mediation and rental assistance.  If you are facing eviction because of nonpayment of rent due to the landlord abandoning the property or not providing mandatory repairs or the property is not fit for living.   If you need to legal representation there are Legal Aid offices that can assist and advise you.  If you are living in a substandard dwelling do not stop paying rent, but put the rent in a bank account as you wait to go to court and get a judgment.
Salvation Army Services
Feeding programs, soup kitchens, and pantries.
Medical Assistance – 212-337-7410
Help with bills like rent, utilities
Emotional and Spiritual Counseling by licensed and trained staff to address trauma due to abuse, disasters, loss, addiction etc.
Temporary housing through short-termed shelters and housing for single women with children.
Disaster aid services: managing and distributing funds and grants designated during a disaster, like floods, fire, etc.
Seasonal Services – Christmas toy program, coast for kids, Thanksgiving meals, etc.
Community Organizations
New York Assistance Programs are the gateway between,  businesses, private donations, and government grants, and the community.  These outreach organizations help to screen and distribute funds individuals and families with help with rent, utilities, food, and other necessary resources.  You must qualify financially and may need a referral from the DDS to receive help.
Government Assistance
The Department of Social Services helps low-income families on a multitude of levels.  There you can get financial aid for bills, disability housing grants, SNAP (food benefits), TANF, eviction prevention, etc.  If you are struggling financially, even if you are working, you may qualify for help from the Department of Social Services.
You May Also Want to Read
Bronx New York
Bronx Citadel Salvation Army
425 East 159th St.
Bronx, NY – 10451
(718) 665-2504
Bronx Food Stamps Office
Government office in New York City, New York
1910 Monterey Ave, Bronx, NY 10457
(718) 722-8013
Westchester County Social Services
100 E 1st St, Mt Vernon, NY 10550
Phone: (914) 995-3333
LSNY  
369 East 148th Street
Bronx, NY 10455
718-928-3700
Bronx Tremont Salvation Army
2121 Washington Ave
Bronx, NY – 10457
(718) 584-6250
West Bronx Housing And Neighborhood Resource Center Inc
3716 Bainbridge Ave
Bronx, NY – 10467
(718) 798-0929
Legal Aid Society  
953 Southern Boulevard
Bronx, New York 10459
Phone: 718-991-4758
West Bronx Housing And Neighborhood Resource Center Inc
3716 Bainbridge Ave
Bronx, NY – 10467
(718) 798-0929
Mount Vernon Department of Planning & Community Development
Roosevelt Square N
Mount Vernon, NY – 10550
(914) 665-2300
Neighborhood Association for Intercultural Affairs
Main address: 1055 Grand Concourse
Bronx, NY 10452
Contact – 718-538-3344
Brooklyn New York Assistance Programs
Department of Social Services
3050 W 21st St
Brooklyn, NY 11224
212-835-7979
Brooklyn Medicaid Office
3050 W 21st St
Brooklyn, NY 11224
(718) 333-3000
Brooklyn Food Stamp Department
253 Schermerhorn St
Brooklyn, NY 11201
Phone: (718) 722-4004
CAMBA Legal Services
855 Flatbush Ave
Brooklyn, New York 11226
Phone number 718-287-0010
Brooklyn Legal Services Corporation
260 Broadway
Brooklyn, NY 11211
718-487-2322
South Brooklyn Legal Services
105 Court Street
Brooklyn, NY 11201
718-237-5500
Legal Aid Society 166 Montague
Brooklyn, New York 11201
Telephone – 718-722-3100
Bedford Stuyvesant Legal Services
1360 Fulton Street
Brooklyn, NY 11216
718-636-1155
LSNY Brooklyn
Address: 180 Livingston Street
Brooklyn, New York 11201
718-852-8888
Ridgewood Bushwick Senior Citizen's Council
217 Wyckoff Avenue
Brooklyn, NY 11237
Dial 718-366-3800
Manhattan Assistance
The Jewish Federations Of North America
Social services organization in New York City, New York
25 Broadway, New York, NY 10004
Phone: (212) 284-6500
New York City Food Stamp Office
12 W 14th St, New York, NY 10011
New York, NY
(718) 722-8013
Department Of Social Services
180 Water Street
New York, NY 100389
(212) 331-6000
Harlem Temple Salvation Army
540 Lenox Ave
New York, NY – 10037
(212) 862-3900
Manhattan Citadel Salvation Army
175 East 125th St
New York, NY – 10035
(212) 860-3200
Eviction Intervention Services
150 E. 62nd Street
New York, New York 10021
Dial 212-308-2210 for rent help and eviction prevention.
Harlem Congregations For Community Improvement, Inc.
2854 Frederick Douglass Blvd
New York, NY – 10039
(212) 281-4887
Legal Aid Society (Harlem)
230 E. 106th Street
New York, NY 10029
212-426-3000
Center For Urban Community Services, Inc.
198 E. 121st Street
New York, NY – 10035
(212) 801-3300
Queens New York Assistance Programs
Queens Department of Social Services
Building 12, Hillside Complex
80-45 Winchester Blvd
Queens Village, NY 11427
(718) 217-4242
Food Stamp Office
165-08 88th Ave,
Jamaica NY 11432
(718) 722-8013
Queens Community House
108-25 62nd Drive
Queens, NY 11375
718-592-5757
Queens Legal Services
89-00 Sutphin Boulevard
Jamaica, New York 11435
718-657-8611
Legal Aid Society (Queens)
120-46 Queens Boulevard
Kew Gardens, NY 11415
Phone number: 718-286-2461
Queens Community House
108-25 62nd Drive
Queens, NY 11375
Tel: 718-592-5757
CCNS WIC Program
Public Health Department
161-10 Jamaica Ave, Jamaica, NY 11432
(718) 657-2580
Jasa Jewish Association For Services
9777 Queens Blvd,
Rego Park, NY 11374
Staten Island Rent Assistance
Human Resources Administration
275 Bergen St, Brooklyn, NY 11217
718) 473-8510
Staten Island SNAP Center
201 Bay St
Staten Island, NY 10301
(718) 722-8013
Staten Island Housing Association
84 Lamport Blvd, Staten Island, NY 10305
9718) 447-5035
Legal Aid Society
Social Services Organization
Staten Island, NY
(718) 273-6677
Legal Services NYC
36 Richmond Terrace # 205
Staten Island, NY 10301
(718) 233-6480
Housing Authority  
125 Cassidy Pl, Staten Island, NY 10301
(718) 273-6808
Salvation Army
15 Broad St
Staten Island, NY (718) 448-8480