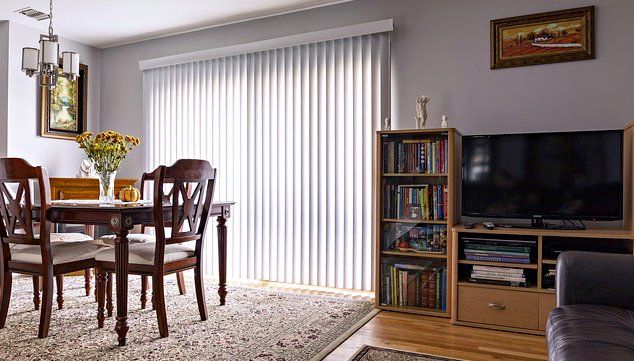 Help with rent or utilities.  Do you need help with bills?  You can get emergency assistance from local charities like the Salvation Army, Catholic Charities. and Goodwill Industries.  These not-for-profits help many families during this most difficult time of the year. During the holiday season, employers cut hours for part-time workers or some are let go.  Maybe you were hired for the holiday and now don't have a job.  If you are a low-income wage earner you may need financial help with rent or utilities.  There are programs that can assist you to maintain the stability of your family.  They help prevent eviction, utilities, food or clothing.  These non-profit organizations and charities, work all year round to bring support and emergency assistance to the less fortunate.
Need Financial Help With Rent & Other Bills?
2-1-1 Is A Great Resource
The United Way has a listing of assistance programs in most cities in the US.  It is a good place to start your search for help.  They can locate eviction prevention and temporary housing assistance for you. The can tell you what state, government or community programs can help you pay your rent, utilities or provide assistance with security deposits on a new place to live. You can reach the United Way by dialing 2-1-1 on your phone, or you can reach them online at 211.org.
Department of Social Services
Many people don't know they may qualify for help from the government.   Families do not have to be receiving government aid like TANF, WIC, and SNAP benefits, to get government help with rent.  If you are low income and qualify financially, you may be eligible for one-time emergency assistance with bills like utility shut off, help to pay rent and food assistance.  If you have a financial crisis and are in danger of losing your apartment or having utilities shut off, go to your local DSS to apply for emergency help.   You may also qualify for expedited Food Stamp benefits and a referral to a neighborhood bank.
What Agencies Will not Do
They will not give cash directly
They will not pay rent before you receive an eviction notice
They will not help if you do not qualify financially
What these Agencies can do
You will get help if you qualify financially
Will notify your landlord or mortgage holder  or utilities, that they are helping you
How to Apply for Financial Help
Charities, government, and non-profits can help you with paying rent, utilities, and food.  When applying for help, you must provide proof income, address, identification for all in the family.  These documents will be used to verify who is asking for help and if you are eligible to receive assistance.
Non-profits Offer Emergency Assistance
Catholic Charities
Catholic Charities, offers a host of benefits, one of which is helping to prevent evictions and paying rent or mortgages, utilities, etc. If you are at risk of losing your home, contact Catholic Charities to get the financial help you need to stay in your home. They are committed to not helping the poor and transforming lives with respect and dignity.
Other outreaches include:
Social services
Rent Assistance
Healthcare
Foster care
Adoption services
Disaster relief
The Salvation Army Help With Bills
The Salvation Army has been helping communities in need for over 100 years. These programs include a meal program, food pantry assistance, emergency shelters, rent assistance, clothing.  If you need emergency assistance with rent, utilities or other bills, contact this charity.  Please be prepared to provide documentation proving you need financial help.
The American Red Provides  Emergency Assistance
The American Red Cross is well known for helping families and individuals affected by disasters.  People depend on the Red Cross.   If you live in the areas hit by tornadoes, floods, earthquakes or fires, this organization is probably one of the first ones at the scene.  This organization has responded to more than 7,400 major disasters since May of this year.  They have opened 196 shelters, given out 669,000 relief supplies and have counseled almost 12,800 families.  Let's look at some available support:
Open shelters
Meals and Snacks
Blood collections
Replace eyeglasses
Helps military families
Replace prescription drugs
Tarps, rakes shovels, a trash bag for clean up
Physical Health and Mental Health Support
Personal supplies, toothbrush, deodorant, shampoo
Family Assistance (FA) Programs Help Families With Children
You may be eligible for Family Assistance, which offers cash assistance to eligible disadvantaged families with at least one minor child living with one or both parents or guardian. Family Assistance operates under federal Temporary Assistance for Needy Families (TANF) guidelines.  Click here for more information.
St. Vincent de Paul Catholic Church
St. Vincent de Paul, is a leading Catholic charity in America. This charity is committed to helping and serving the poor everywhere. They provide many types of services such as food distribution, prescription assistance, housing assistance, help with utilities, rent and family counseling.  If you need help with preventing and eviction, contact this charity here.  If you need help paying rent, this charity will be able to help you or direct you to where you can get the help you need. This organization is open to people of all faiths and backgrounds, who need assistance.