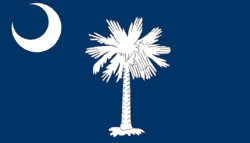 South Carolina Assistance Programs.  There are government, state, local and charities programs that bring aid to needy families in South Carolina.  These programs are important to struggling families, seniors, the disabled and children.  If you have been struggling financially, please continue reading to find the help you need.
Organizations like the Salvation Army, Catholic Charities, and Community organizations receive funding every year to help the less fortunate.   If funding is not available in one organization, you will be referred to another organization that can help.  Don't get discouraged in your attempt to get help.  Keep looking and keep asking questions that will lead you to the assistance you need.
South Carolina Family Independence (FI) Program
This program's goal is to help struggling families reach stability and self-sufficiency. Bock grants are given by the federal government and facilitated by state poverty organization. Grants are given to help:
Provide help to needy families with children
Promote job training and employment and
Maintaining the family unit through marriage
To receive help from this program you must be a US citizen, national, legal alien or permanent resident and qualify financially.
South Carolina Weatherization Assistance Program
This government Home Weatherization subsidy, assists elderly, disabled and low-income homeowners, with necessary home repairs. Grants are to make home repairs, to help with energy conservation, and maintain the health and safety of the property.  To qualify for help you must be a resident of the state and you must have a gross family income at or below Federal Guidelines.  (More Info Here)
South Carolina Child Care Program
The Department of Social Services in South Carolina facilitates the childcare assistance program. It is now called ABC Child Care or ABC Program. The goal of the program is to make child care in the state affordable and accessible. These grants also assist families family stability and self-sufficiency.  Vouchers are provided to families that qualify financially.   These vouchers are used to pay approved healthcare workers and centers for child care.   (Help with Childcare)
South Carolina Low Income Home Energy Assistance Program (LIHEAP)
LIHEAP is a federally funding incentive program that is assistance program helps low-income families in South Carolina by paying heating and cooling bills.  They also help pay past due utility bills to prevent disconnection of services.  Each year qualified families receive a check to go toward heating and cooling bills.  (LIHEAP Assistance)
 TANF  South Carolina Assistance for Families
TANF is given to qualified low-income families with children under the age of 18. This grant includes a cash grant to pay bills. Families receiving TANF can enroll in educational programs that can improve income, also job readiness. Childcare assistance is provided when parents work or attend school.  (Apply for TANF Assistance) This assistance is given for a period of two years.
SNAP Nutrition Education Program
SNAP Nutrition Education Program, help low-income families to provide healthy meals to their family. They also offer education to teach how to make healthy food choices and prepare nutritious meals. The offer recipes, education, grocery store tours. They also provide SNAP education to other government agencies.
The Senior Farmers' Market Nutrition Program (SFMNP)
SFMNP – This program runs from May to October to help low-income seniors purchase fresh fruits and vegetables at roadside and farmer's markets. Seniors or given $25 broken down into 5 $5 check to shop for produce. The program serves 25,000 seniors in the South Carolina.
If you live in South Carolina and already receive government assistance, please ask your Department of Social Service or Agencies on Aging for checks to buy produce. The program is currently available in 37 counties and funding is limited so inquire in March.
The Emergency Food Assistance Program (TEFAP)
TEFAP helps low-income families in South Caroling with emergency food. They work with local food banks and pantries such as Golden Harvest, Harvest Hope, Lowcountry and Second Havest Food Banks. Individuals and families must have a gross income of at or below 150% at or below the Federal Poverty Guidelines. Food includes typical food found at a local food pantry.  (Food banks)
South Carolina Assistance Programs – American Indian
Indian Home Loan Guarantee Program (Section 184)
This program helps make home ownership possible for Native American residents of Tribal Lands.  They offer guaranteed mortgage loans from private banks. To qualify, you must be a Native American Indian trying to purchase a home as a primary dwelling.  You or a family member must be enrolled in a federally recognized American Indian tribe or Alaska Native village. Loans are fixed rate loans for mortgages 30 years or less.  For more information, please call 202-219-0740.
Vocational Rehabilitation Services Projects for American Indians with Disabilities
This program gives assistance to the tribal government to help American Indians living with disabilities and live on Federal and state reservations. The purpose of this program is to help those with disabilities, with job preparation, resources and to strengthen abilities with the goal of employment. Each person receives a specialized plan with reasonable goals to achieve.  For more info.  301-443-5204.
Job Placement and Training
This South Carolina assistance program provides job training and employment resources and opportunities for American Indians. To qualify, you must be a native American Indian, underemployed, unemployed or about to lose your job. You or at least one member of your family must be enrolled in American Indian tribe or Alaska Native village.  Please call 202-219-5270.
Managing Agency
U.S. Department of the Interior
South Carolina Assistance from Local Charities
The Salvation Army
The Salvation Army provides Nursing, Meal Program, Food Pantry, Emergency Shelter, Eviction Prevention, School clothes for children and free toys for Christmas.
Catholic Charities
This faith-based organization offers help with If you are facing eviction or disconnection of utilities, they can help you. Other outreaches include  Social services, job preparation, pregnancy support, foster care, adoption services, disaster relief, and more.
St. Vincent de Paul
The Society of St. Vincent de Paul, is a non-profit ministry that offers varied types of assistance like, help with utilities and rent, clothing, thrift store, holiday meals, food distribution, housing assistance, prescription assistance, eviction prevention. (more info)