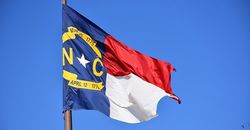 North Carolina Assistance Programs.  If you live in Charlotte, Raleigh, or Greensboro or Durham, or anywhere in North Carolina, there are public assistance programs offer financial help with bills.  The federal government works with local charities and community groups to bring aid to disadvantaged residents.  These organizations help with rent, medical and utilities, food, clothing and more.  Salaries in North Carolina are growing, but the median family income is $8,186 lower than the U.S. average.  There are still too many residents struggling to make a living that covers all their needs.
North Carolina Assistance Programs
Housing Assistance Programs
With rent skyrocketing, many with jobs Every city has rent housing programs, that help down-payment for new apartment and assistance with rent.   The Housing Authority partners with privately owned housing to provide subsidies for those in need help paying for rent.  The Housing Authorities also screens applicants to make sure only qualified people get these benefits. Once a tenant is approved, the Housing Authority signs the lease and pays the difference between what the tenant pays and the market rate or the apartment.  Types of Housing Assistance Programs. (More info.)
Public Housing
Section 8 – Housing Choice Vouchers.  Waiting list now open.
Tax Credit Apartments – Income Restricted Communities
Lifeline Program Free Phone Assistance
If you live in North Carolina, are unemployed, underemployed, disabled or elderly, you may qualify for the FCC funded cell phone program.  Lifeline provides free or discounted landline, cell phones and phone service for each household.   One phone per family with yearly recertification.  (More Info.)
Temporary Assistance for Needy Families (TANF)
TANF helps indigent families with temporary financial assistance (2 years) to care for your family.  This program is facilitated through Work First.  If you are eligible for TANF, you also qualify for Childcare Assistance, WIC, SNAP, Medicaid and educational programs available in your city.   919-334-1224
North Carolina Weatherization Assistance Program
The Home Weatherization Assistance Program is a federal program funded, that help low-income households make mandatory upgrades to make a residence more energy efficient.  It also sends each qualified participant a subsidy check each year they qualify.  This money should go to pay utility bills, but no restrictions are placed on how you spend the money.  You can apply through the Department of Social Services, or local charities or community outreach organization. (More)
Child Care Assistance
North Carolina's Division of Child Development provides childcare subsidies to low-income families that qualify financially.  This program is funded by state and local government.  Childcare vouchers pay part or all of your childcare costs.  Call 800-859-0829. (More)
Women, Infants, and Children (WIC)
WIC is a state-run Nutritional Supplemental program that helps low-income mothers provide nutritional meals for themselves and children.  They give vouchers for baby food, formula and healthy food for expecting mothers.   If you are pregnant or have children under the age of five, and you qualify financially, you can receive help.
North Carolina Home Protection Program and Loan Fund
If you are a homeowner and have received a 45-day pre-foreclosure notice you may qualify for help to stay in your home.   You may be eligible for up to $24,000 15-year loan towards your mortgage.  This assistance is not credit based. If you have received a foreclosure notice call the NC Housing Finance Agency. 888-442-8188.
Medicaid for Infants and Children (MIC)
You and your children are eligible for medical grants that pay for you to see the doctor, dental, and qualified medication.  Provides medical coverage,  for children under age 19 old.
Supplemental Nutrition Assistance Program (SNAP)
The Supplemental Nutrition Assistance Program (SNAP) is a good subsidy program that helps provide balanced nutritional meals for their family.  Eligibility is based on gross family income. A household may include any group living together under one roof and prepare and eat meals together. You may also receive aid if you are low-income elderly or disabled. More info.
North Carolina Aging and Adult Services
Aging and Adult Services helps seniors or adults over 55 years old, and individuals with disabilities to maintain independent, through services, opportunities and community-based support system and protections like food, health insurance, medications.
In-home assistance
Caseworkers
Home meal delivery
Job assistance and training
Assistance with legal issues
Health benefits and claims assistance
Pick up and delivery transportation